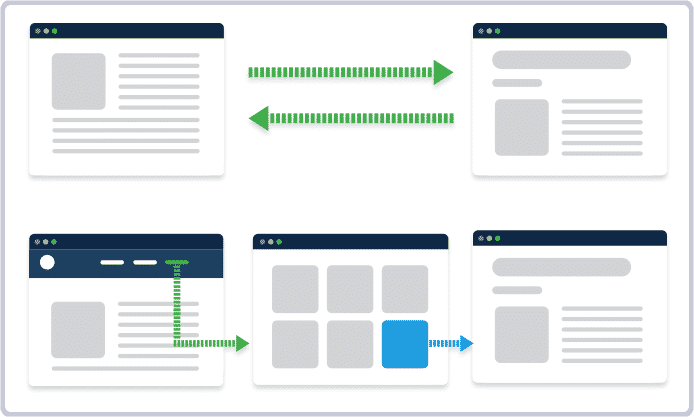 WebAuditr is a web-based crawler that audits your internal links and anchor texts of your website.
WebAuditr will help you to optimise your internal links by examining link distribution across the entire website, so you can make sure that the most important pages are getting the most internal links. Managing your internal website links & anchor texts are an easy win as your website is under your control.
How did it all start?
As a freelance marketer, I often prepare SEO proposals for potential clients and part of my research was to look at the health of the internal link structure of their business websites.
I could spend an entire day on just one proposal. That's why I was always looking for SEO tools that could help me with my research. I didn't want to spend a lot of money on expensive tools upfront, but I also didn't want to spend hours downloading all the links manually and mess about with excel sheets.
Google Search Console (GSC) provides internal link data for free, but does not provide anchor text data and gives no other information about the internal links, and it is limited to the first 1,000 pages.
There are some free tools online that audit internal links and some even audit internal anchor text, but you get very little information and the data is often incomplete.
The paid tools are expensive and not always an option if you don't want to spent the money upfront (before you got the client).
Who is WebAuditr for?
WebAuditr is for anyone managing websites, worries about user experience and would like to improve on-page SEO. WebAuditr was built as an affordable solution to help all webmasters understand and manage their internal website links structure and what anchor text is used to link internally.
Internal links of your website are important as they can establish a hierarchy on your site, allowing you to give the most important pages and posts more link value than other, less valuable, pages.
Internal links help Google find, index and understand all pages on your site. Internal linking is key for all websites that want higher rankings in Google.
About
(Thomas Minarik // Founder)
I am an entrepreneur and digital marketer. Before becoming a full-time entrepreneur, I've worked as a qualified chef on 3 continents, Caribbean cruise liner and London's West End restaurants & bar Scene. I've built my business from scratch and served in the Austrian Army. The past 10 years I've fine-tuned my online marketing skills.
Frequentlty Asked Question
Question and answers about WebAuditr. Looking for help? Contact support for help at [email protected] or visit our full FAQ docs.