FREE
See how it works – 100% Free
$00 / Month
You Free Plan Includes:
200 Web Pages Audited
5,000 Internal Links Audited
1 Website Project
1 User / Team Member
SOLO
Make the most of your internal links. Audit more links.
$12 / Month
Your Solo Plan Includes:
5,000 Web Pages Audited
10,000 Internal Links Audited
1 Website Project
1 User / Team Member
Email Support
BUSINESS
For websites that demand more
$37 / Month
Your Business Plan Includes:
20,000 Web Pages Audited
100,000 Internal Links Audited
1 Website Project
3 Users / Team Members
You can upgrade, downgrade or cancel your plan at any time.
WebAuditr is a fully GDPR compliant platform.
PAYG with all plans.
Our PAYG – 'Pay As You Grow' pricing plans provide you with the ability to upgrade your account as your business grows without any upfront commitment. Whether you're just getting started, or are trying to scale your business, we can help.
Pay only for what you need
Add more website projects
Add more users and team members
Audit more internal links & anchor texts
Cancel add-ons anytime
PAYG with all plans.
WebAuditr offers a 15% discount to nonprofits and charities. To request the discount, sign up for a free account, and contact our billing team with your username and a link to your organisation's website.
Frequentlty Asked Question
Question and answers about WebAuditr. Looking for help? Contact support for help at [email protected] or visit our full FAQ docs.
Will WebAuditr help me rank better in Google?
Thomas Minarik
2020-10-16T05:40:27+00:00
We can't promise that you will rank better in Google just because you start using WebAuditr.  However, a well thought out internal link structure can have a positive impact on your rankings.
What can I do with a free account?
Thomas Minarik
2020-10-16T05:44:35+00:00
With a free account you get to use all the features, but you will be limited in the number of pages links and anchor text that we audit in the free account. If you want to audit more pages and links, it's easy to upgrade to a bigger plan.
How do I do an internal link audit?
Thomas Minarik
2020-10-16T05:42:57+00:00
With WebAuditr it is simple. Create a free account, add your website URL and WebAuditr will audit all your internal links for you with a click of a button. The audit will display the information in an easy to understand format.
Why should I audit my internal anchor text?
Thomas Minarik
2020-10-16T05:43:22+00:00
Anchor text can provide both search engines and users relevant contextual information about the content of the link's destination. The audit would also highlight any issues with duplicate anchor text issues.
How many internal links per page are optimal?
Thomas Minarik
2020-10-16T05:43:47+00:00
It depends. If your internal links are useful for your users, it's okay to add internal links. There is no limit on the number of internal links you can add to your page. Depending on the length of the post, you could add 2-5 links per post. A rough rule of 100 links to a page seems to be a maximum 'guide'.
Are external links important for SEO?
Thomas Minarik
2020-10-16T05:44:13+00:00
Google has denied that they use external links as a ranking signal. However, citing references and sources, may be a sign of quality of your content.
Experts' Voice
What experts says about internal links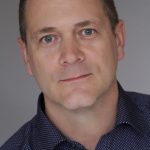 THOMAS MINARIK
(Founder, webauditr.com)
Internal links help search engines find, index and understand all pages on your site. Internal linking is a must for any site that wants higher rankings.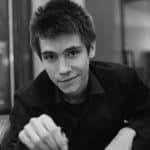 ADRIAN COJOCARIU
(Marketer & SEO, cognitiveseo.com)
If you're looking for an SEO move that can quickly boost the position of your website, then internal linking is the move you want to make.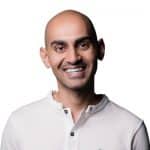 NEIL PATEL
(Founder, neilpatel.com)
Google regularly crawls the web for fresh content. If your content is woven together with multiple internal links, crawling will happen a lot faster.